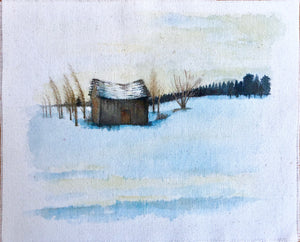 Kate Walsh Art
Welcome!
I am an Australian contemporary artist.
I have been drawing and painting for as long as I can remember. I simply love it!
I hope you enjoy my website!
WHAT'S ON
Art Residency - Can Serrat
El Bruc, Barcelona, Spain
1st October - 30th November 2023
Residency Project
'How is the issue of climate change impacting on the children and young adults of Australia? Has this affected the communities in which they live? If so, how have their communities responded? What are the ways in which they have addressed this issue at the 'grass roots' level?
Interested in my work?
Firstly, I would like to say 'thank you' for visiting. If you are looking to purchase an original painting and you have found what you like, please send me your details via the 'Contact' section in the menu, before proceeding with your purchase.
If you would like to purchase an artwork but your budget determines your choices, please feel free to visit the 'Prints for Sale' or contact me if you like another painting and we can arrange for a customised print.
Just passing and thought you might like to see what I do as an artist? There are many artworks that I am exhibiting that are not for sale on this site.
You are welcome to browse.
Like to buy a print?
Prints of 'Business in China', "Paeony Passion' and 'Interconnection' series are now available for sale. If you are interested in high quality prints, then have a look!
Archival quality Giclee printing on thick, soft German Hahnemuhle Etching Paper will give you a slightly textural, 'true to the original' finished product.
Most sizes are 12 x 12 inches (30.5 x 30.5cm) and fit a standard square frame. For a different presentation, try float mounting in a box frame.
Prints now available - Business in China, Paeony Passion, Interconnection.
---